Interference Archive Fundraising Campaign
Interference Archive is a volunteer-run library, gallery, and archive of historical materials related to social and political activism and movements. It is located in the Park Slope neighborhood of Brooklyn, New York City.

I was asked to create the promotional materials for their fundraising party including a poster, social media assets and an illustrated postcard that was silkscreened and given to the attendants of the event.
Poster
Facebook banner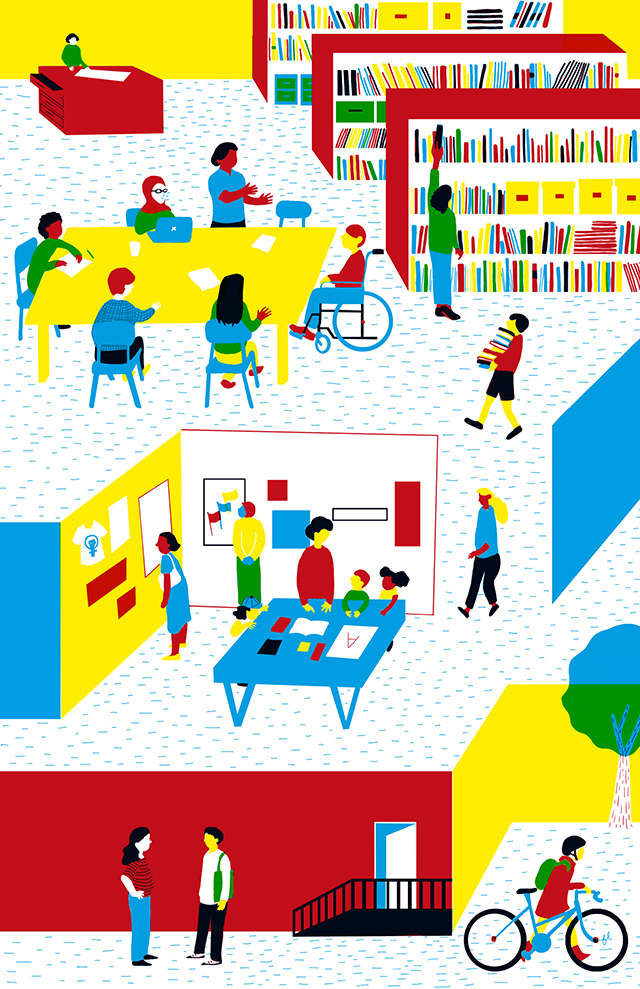 This postcard of the archive was screenprinted and given to all the event attendants
All rights reserved ©Flavia López-Czischke 2022