To celebrate the 2015 graphic design graduation show,
Matthew Sabloff
and I created this wall display using more than 400 printed photographs of process work collected from graphic design students graduating in 2015. The wall is located in the sixth floor of the design faculty of OCAD University, an open area were students develop their projects outside regular class hours.
In displaying images as repetitive browser windows, we wanted to use the aesthetic of a frozen computer to challenge the idea of the computer as the ultimate tool for design. In this way we evoke the richness that process work involves by depicting current techniques being used in the work of more than 150 students.
Media & Size: 24′x 8.3′. Paper, transparent and black 3 inches thick plexiglass. Walsheim type kindly provided by
Grillitype
for all the promotional materials of the graduation show.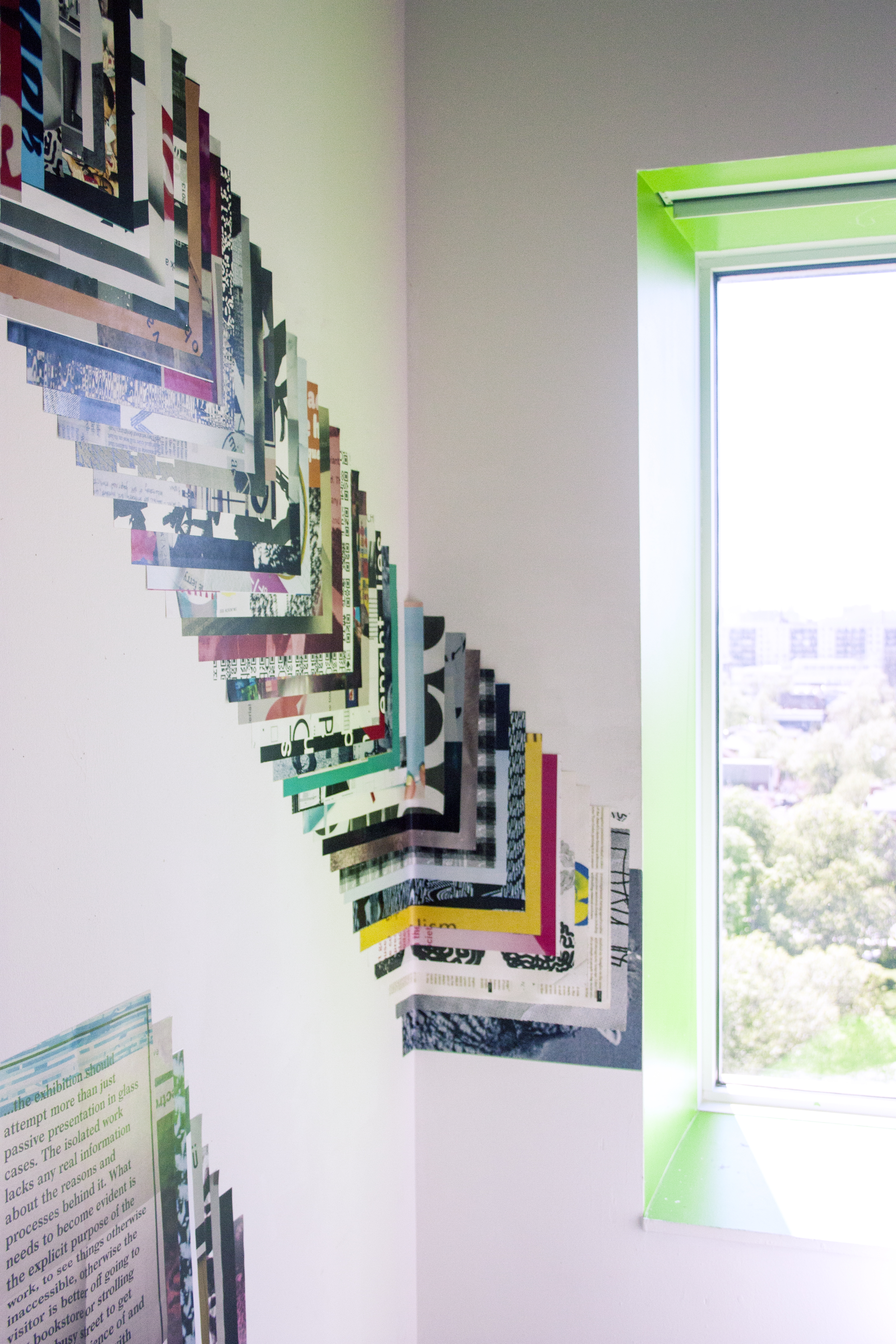 All rights reserved ©Flavia López-Czischke 2022